While Chubb's $23.2 billion opening bid for The Hartford appears to be mostly a commercial lines play to many observers, one experienced industry observer has a different take on it.
Chubb CEO Evan Greenberg would certainly welcome what The Hartford has to offer in commercial lines, especially its $2.2 billion in small commercial lines; however, insurance industry economist Dr. Robert Hartwig thinks Greenberg has his sights set on The Hartford's personal lines business and on challenging the current personal lines market leaders.
The Hartford, which has confirmed receiving the unsolicited, non-binding proposal from Chubb, writes abut $3 billion in personal lines: about $2 billion in auto and more than $900 million in homeowners. Much of its personal lines business comes from an exclusive licensing agreement with the American Association of Retired Persons (AARP), which has been extended through 2032. It also sells group benefits and other products.
Just as the Chubb merger with Ace a few years ago has had a material effect on commercial lines markets, so too would this deal impact personal lines, in the view of the University of South Carolina professor. Hartwig thinks the proposed deal could trigger other mergers in the personal lines market.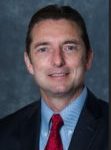 Hartwig, an economist, headed the industry's Insurance Information Institute for 18 years until 2016, when he joined the South Carolina faculty as clinical associate professor of Risk Management, Insurance and Finance in the Darla Moore School of Business and director of the school's Center for Risk and Uncertainty Management.
The professor understands that many people may not see it the way he does because Chubb is predominantly a commercial lines carrier. He agrees there would be material effects on the commercial lines side, with Chubb being able to expand into the small and middle market commercial space, and "that is important and notable." There would also be synergies and savings to be had there.